Separate sessions for Group Discussions and Personal Interview process (GD/PI/WAT) for both PSU's and B-Schools.

Availability of Newspapers and Magazines to keep you updated on General knowledge, Current affairs, IIM, IIT, NLU, PSU notifications etc.
Updated Study material & Mock test series to match the changing trends of the exams.
Prompt doubt clarification sessions! Clarifying doubts through Whatsapp and Mail during working days.

Smaller batch sizes – To focus on student's personal attention.

Expert Faculty team from IITs/NITs (AIRs)
Strong Alumni base all over the world. Alumni Sessions on regular Basis to give students the insights on current trends.
Assistance and Guidelines for Internship..
Consistently produced Toppers/Achievers for 15+ years.
Regular updates to Parents on colleges selections, Loan Procedures
Detailed Test Analysis and Individual Feedback
Professional as well as Personal Development.
Online Interactive Classes
CAT
500+ Online practice, concept wise, section and full length Tests.
200+ Hours of Classroom sessions on Quants, Verbal, Reasoning, GK and Current Affairs.
80+ hours of GD and PI sessions ( Conducted by IIM and Top B-School Alumni ).
30+ additional practice tests for XAT,SNAP,IIFT,NMAT,MAT and other B-School entrance Exams.
CLAT
300+ Hours of Classroom Training.
Special sessions and focus for Legal Aptitude and General Awareness.
50+ tests for practice.
Comprehensive Study plan.
100+ Student Pass outs.
GATE
Faculties are GATE Cleared AIR Resource persons from IIT/NIT/IISc Only.
300+ Hours of Classroom sessions.
Books, Video Lectures, Online Tests for Everyone.
Classes on Sundays & Govt. Holidays Only.
Consistently produced Toppers for 6+ years.
Assistance & Guidelines for Internship.
4000+
STUDENTS

80+
FACULTY
4000+
EVENTS
Success is when opportunity meets the right preparation. The synergy between them happens when you meet the right mentor. One such mentor I got is Mr.BalaSunder, the director of BSA..
SS-Vignesh
SIOM - Nashik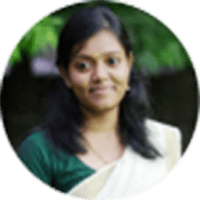 Balsu's Success Academy have been an integral Part for my CAT preparation from the concepts learning to the interview preparation. The detailed analysis provided by BSA helped ..
Harini
IIM Lucknow
The best thing about Balsu's Success Academy is the learning you get there. You learn about life, people, business , banking and what not! Having Balsu sir as your Mentor is the wondrous thing you have in BSA..
Mr. Aasif
IIM C