Balsu's BBA/IPM Preparation - BBA/IPM Online Classes
Introducing
Integrated MBA/BBA and other Management related studies are great career opportunities for 12th students irrespective of the group they have chosen after 10th. Students aspiring to have experiential learning of Business and would like to start their career as managers in Multinational Companies, take over family business to new heights, start their own business can opt for these Management programs.
Integrated Program in Management(IPM) or 5-year Integrated MBA is designed meticulously by IIMs & other top Private Institutions lays foundation in the first 3-years with a broad range of studies focusing on in business & humanities subjects. The following 2-years students gain in-depth knowledge in each area of management studies. Undergoing multiple internships within these 5 years as part of the curriculum helps the students with corporate exposure at a very young age.
A 3-year BBA program at Top colleges helps the students know the nuances of business and groom them to be professionals in the field. The knowledge gained by students helps them gain opportunities in various industries.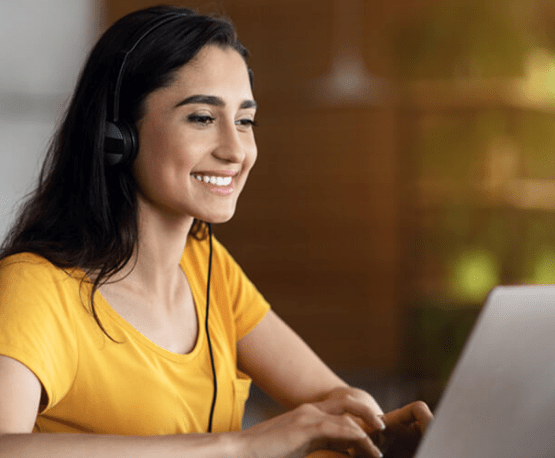 Balsu 's IPMAT/BBA/B.COM Training Process

300+ hours of live interactive Online Classes

100+ Online Practice Tests
15+ Full Length Test Materials

Reading Sessions
Current Affairs - News paper reading Techniques
Books & Movies Discussion Sessions
Mock Test Analysis

One to One Mentoring - Counselling and discussion for students
Parents meet (Online)

Alumni Interconnect Program - From IIM and other Top BBA/BCOM Colleges

Other BBA/IPM entrance preparation (Includes Christ, Symbiosis tests like CUET, SET, JSAT, NPAT, etc)

Regular update to parents (Online/Offline)
Personal Interview & Group Discussion Training
Concepts required for BBA and IPMAT entrance
Discussion Based Sessions

Individual Study Plan for Students

300+ hours of live interactive Online Classes

100+ Online Practice Tests
15+ Full Length Test Materials

Reading Sessions
Current Affairs - News paper reading Techniques
Books & Movies Discussion Sessions
Mock Test Analysis

One to One Mentoring - Counselling and discussion for students
Parents meet (Online)

Alumni Interconnect Program - From IIM and other Top BBA/BCOM Colleges

Other BBA/IPM entrance preparation (Includes Christ, Symbiosis tests like CUET, SET, JSAT, NPAT, etc)

Regular update to parents (Online/Offline)
Personal Interview & Group Discussion Training
Concepts required for BBA and IPMAT entrance
Discussion Based Sessions

Individual Study Plan for Students

300+ hours of live interactive Online Classes

100+ Online Practice Tests
15+ Full Length Test Materials

Reading Sessions
Current Affairs - News paper reading Techniques
Books & Movies Discussion Sessions
Mock Test Analysis

One to One Mentoring - Counselling and discussion for students
Parents meet (Online)

Alumni Interconnect Program - From IIM and other Top BBA/BCOM Colleges

Other BBA/IPM entrance preparation (Includes Christ, Symbiosis tests like CUET, SET, JSAT, NPAT, etc)

Regular update to parents (Online/Offline)
Personal Interview & Group Discussion Training
Concepts required for BBA and IPMAT entrance
Discussion Based Sessions

Individual Study Plan for Students
IPM Top College
| NAME | LOCATION | AVG PACKAGE | HIGHEST PACKAGE |
| --- | --- | --- | --- |
| IIM Indore | Madhya Pradesh | 30LPA | 1.14 CR PA |
| IIM Rohtak | Haryana | 18.7LPA | 36LPA |
| IIM Ranchi | Jharkhand | 17.3LPA | 35.5 LPA |
| IIM Jammu | Jammu | 16.5LPA | 64 LPA |
| IIM Bodh Gaya | Bihar | 15.6 LPA | 48.58 LPA |
| Nirma University | Gujarat | 12.2LPA | 30 LPA |
| OP Jindal | Haryana | 7 LPA | 10 LPA |
Top BBA/ B.com Institutes
IPMAT Eligibility Criteria
IPMAT is an aptitude test conducted by IIM Indore and IIM Rohtak for admission to its five-year IPM course (Integrated Programme in Management)
• Minimum 60 percent aggregate marks in Class X & Class XII
• Age below 20 years on 31st July of the exam year
Selection Criteria
| IIM INDORE | IIM ROHTAK |
| --- | --- |
| Aptitude Test Score - 65 | Aptitude Test Score - 45 |
| Personal Interview - 35 | Online Personal interview - 15 |
| | Past Academics - 40 |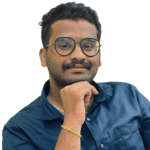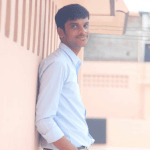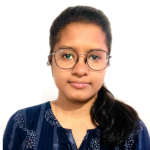 Coordinator
Nagapushparani

Coordinator
Shri Hariharan